There are a number of key levels for members of The Rookies. This is to help people understand the core stages that everyone goes through as they try to turn their passion into a career. Below is an outline of the main member levels available.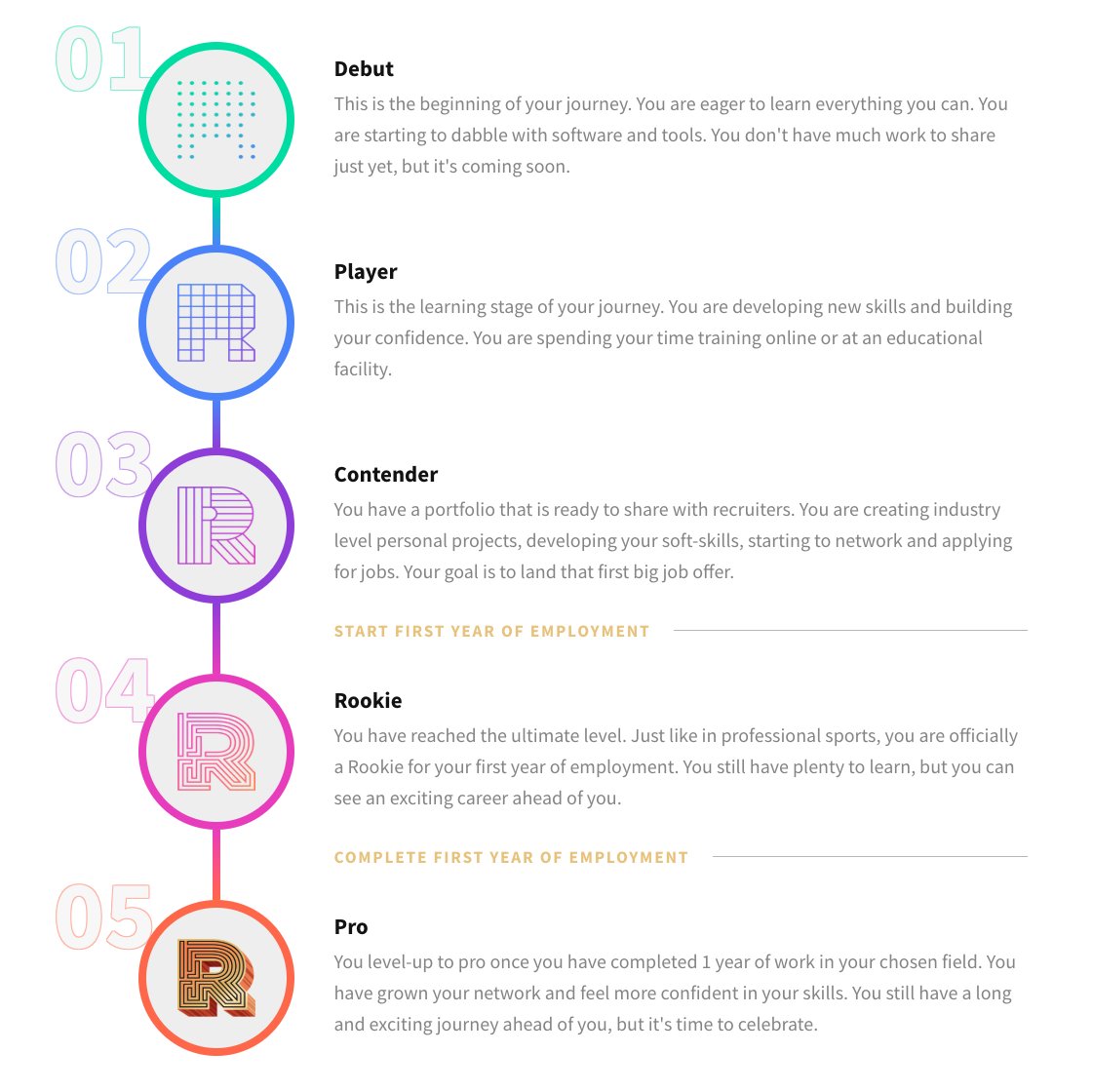 We want you to take full ownership of your member level. You understand better than us which level you belong to, so we have handed over this control.
Tip: Don't set your level higher than you actually are. This will limit certain contests you can enter and it will also stop recruiters and specific members from finding you.
How to change your member level
Visit your Profile Settings

Make sure Experience is selected from the sidebar.

Select the new level that you have achieved.

A confirmation window will appear asking you to confirm.

Select Level Up

Save (located bottom of page)