Create an Entry
Enter the contest by selecting a category and creating an entry directly from the category page. This will take you to the page builder tool where you can add images, videos, text and other widgets.
During this step, you will also be asked to add a title, description and thumbnail image. You can edit this at any point, but it's good to be prepared.
Add Progress to your Entry Page
Every time you make some good progress on your entry you should create an update. This will allow members to see how the entry is coming along, offer advice and give you a bit of encouragement.
Located at the top-right of your entry page is an + Add Update button.
When you click this button you will be taken back to the page builder tool. Similar to how a web forum works, your new update will appear with a new timestamp.
As before, use the widgets to add images, videos, text or other widgets to show off your progress.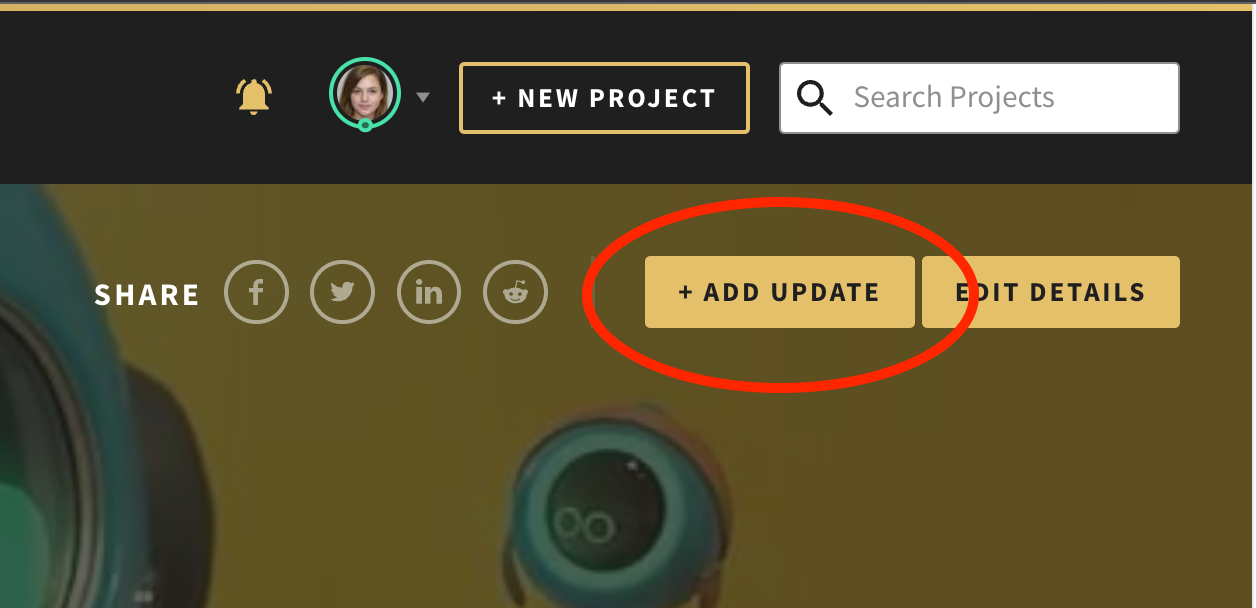 How do I edit an update?
We totally understand there are times you need to make a few tweaks to an update. Every update you add has a title that includes the date it was published. Located to the right of each of these dates is an Edit button. Click this to make your changes.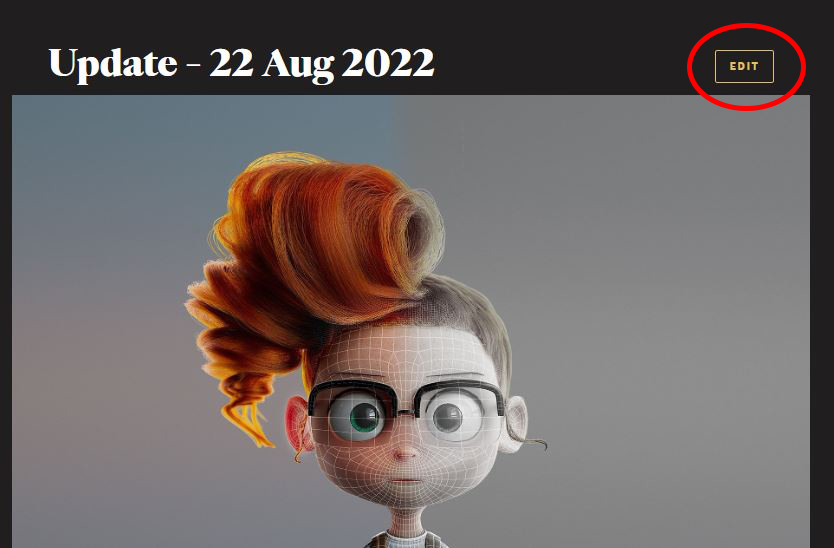 How do I edit my title, description and cover image?
At any point in time, you can change the title, description, cover image, and tags for your entry. To do this, simply scroll to the top of your entry page and click "Edit Details". This will take you to the edit page where you can update the fields that you want.

How do I find my entry page?
There are a few ways to do this, here are some methods:
Need more help?
Use the live chat button located bottom-right of every page.